Vehicle Alignments in Las Vegas, NV
Do you notice your car veering off in one direction when you let go of the wheel? Seeing premature tire wear? These are signs you need an alignment, and Qwest Automotive Service is happy to perform it for you. Our Las Vegas, NV shop is equipped with state-of-the-art precision alignment equipment, to ensure your vehicle's camber, caster and toe are all balanced, straight and true. We'll have you back on the road in no time, with no pulling or veering to distract you.
Signs You Need an Alignment
Alignment issues usually manifest in the form of difficulty steering or controlling your vehicle. Here are a few of the most common signs you're due for an alignment:
Pulling or veering in one direction
Struggle to turn the wheel while cornering
Abnormal tread wear on tires
Wheel needs to be held at an angle to stay straight
Vehicle alignments commonly solve most (if not all) of these problems, while restoring the smoothness to your ride and the efficiency of your car's performance. Alignments can end up saving hundreds or thousands of dollars on premature part replacements and other damages.
Precision Alignment Tools
We use precision alignment tools at our shop in Las Vegas, NV. This allows us to measure the exact angles for camber, caster and toe, so we can balance your tires and put your vehicle back into alignment. We'll take before and after measurements to ensure the changes we've made are in perfect alignment.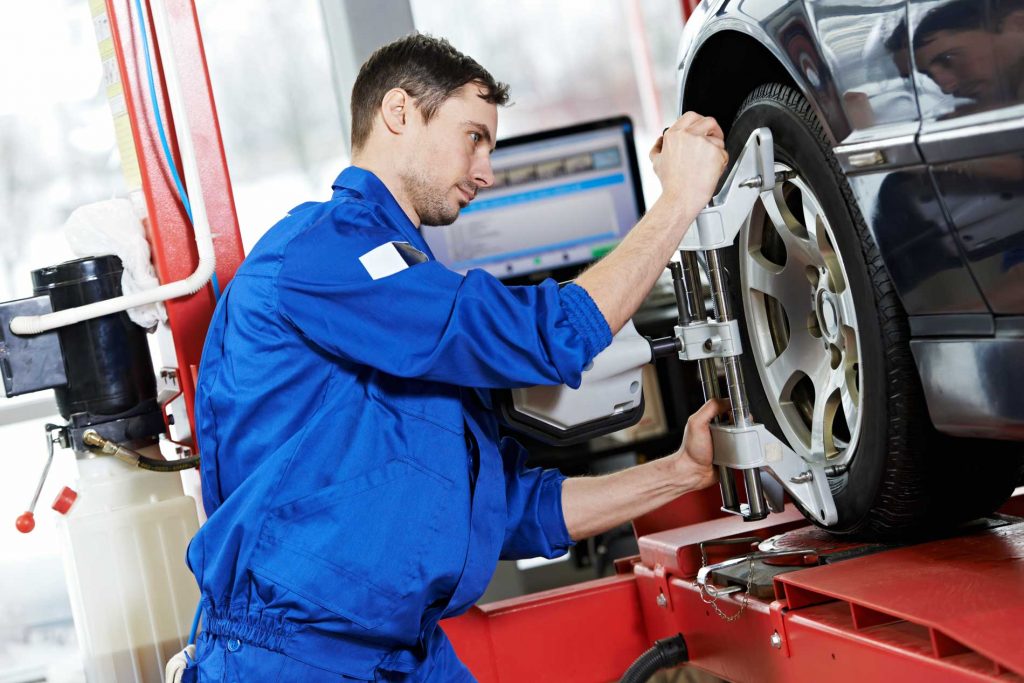 Get Back to Driving True
If you notice any signs of a misalignment or are having trouble with your tires, suspension or steering, waste no time in contacting Qwest Automotive Service for vehicle alignments. We'll take accurate measurements of your vehicle and make the precision adjustments it needs to drive true once again. Contact us today at 702-641-0100 for alignments, transmission repairs, brake replacements, and more.